Real Estate Services - The Alexander Group

|

Realty One Group
Green Valley Henderson NV - Serving Las Vegas, Henderson, Summerlin and surrounding areas.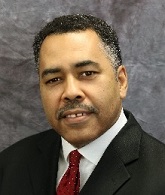 Troy Alexander 702 601-8360 Realty One Group
Licensed Nevada REALTOR® at The Alexander Group @ Realty One Group Team Leader /Buyer and Listing Agent /C.R.E Agent / #S0180977
Representing Commercial R.E. Owners, Landlords, Residential Buyers, Sellers, Investors. Certifications (RSPS) Resort and Second Home Specialist. (RENE)Real Estate Negotiation Expert. Troy brings over 20 yrs Sales/Leasing experience with a successful track record of sales and negotiation for over 200 Investors nationwide while responsible for millions in Investor assets as an Investment Broker. His career started on Wall St in NY and he served in the US Air Force as a Personnel Specialist majoring in Business Resource Management. He has been a Top Closer for companies throughout N.Y., L.A. and L.V. As your Realtor, he will represent you in a Commercial or Residential transaction. He has developed a working relationship with Brokers, Agents, Investors, Lenders and Property Owners throughout the Industry.
Troy Alexander was a Top CRE Agent for TR Realty as per closed CRE transactions for over 3 years and has now been with the Number One Brokerage in Nevada- Realty ONE Group/ Green Valley for the past year and has met Broker requirements for Realty ONE Group/Commercial. Troy Alexander works diligently to meet clients criteria, needs and negotiate the fairest price on our clients behalf in the least amount of time allotted. With his guidance he keeps clients aware of any changes in the Las Vegas and the National market to ensure the buying/selling process is unequivocally rewarding. Troy is a CIW Certified Internet Webmaster using state of the art technology, extensive marketing plan and a dedicated group and team to put you in the best position possible to close effectively on all Commercial and Residential transactions. His work ethics and communication skills allows him to find out exactly what you are looking to accomplish and implement the best plan possible to achieve those results. Troy has a passion for helping others succeed and reach their goals.
Nyoki - The Alexander Group
Real Estate Assistant / Certified Notary / Certified Mortgage Field Service Inspector
Real Estate Assistant for Troy Alexander / The Alexander Group. Nyoki is the Administration Assistant works with Buyers, Sellers, Lenders. Coordinator, schedules appointments, email responses, Alexander Group administration. Nyoki is a Certified Notary and Loan signing Agent and Certified Mortgage Field Service Inspector. We are very happy to have Nyoki as Real Estate Assistant for the Alexander Group.
Maisha Davison - The Alexander Group
Sales & Marketing / Administration Assistant at The Alexander Group @ Realty ONE Group
Administration Assistant for Troy Alexander / The Alexander Group. Maisha is a Certified Credit Consultant and Licensed Tax Preparer with years of experience who loves helping people reach their financial goals. We are happy to have Maisha as our Administration Assistant and Sales/ Marketing Representative. She has received her credentials as a Certified Credit Consultant through American Credit Repair Academy. To qualify for a Home or Business Loan you must meet the minimum Credit requirements as per our Lenders. Maisha can help you repair your credit to achieve your goal of purchasing your dream home or Commercial Property.
Troy Alexander/ Realty ONE Group
We have outside sources working with the Alexander Group daily. We have an extensive Marketing plan in place while listing your property on the MLS. We use a Professional Photographer to bring out the best in your Home, Building or Land with beautiful still shots, aerial images and a aerial video of your property. Our team works diligently and goes the extra mile to make sure your property stands out and we find the right buyer and get the absolute best offer for your property. Contact us today 702 601-8360.